Accounts Payable Administrator
MAIN PURPOSE OF ROLE
To facilitate the smooth running of the accounts function
Cafea UK Values
Vision –    To be the most passionate coffee company, helping to build a better tomorrow. 
Mission – Using our expertise, innovation and insight to delight our customers, consumers and colleagues. 
Values –  We do the right thing. We act with Passion, Integrity, Innovation and Care.
Sustainability
The post holder is committed to behaving in a responsible and accountable manner in all our actions.
The post holder is committed to being responsible for the use of resources, protecting the environment and the living conditions of producers in our growing countries who are important to us. We understand the small changes we make will add up and help save our planet for future generations.
From ethical sourcing through modern HR management to professional corporate governance the post holder will take our social responsibilities seriously and strive to contribute to a better future for all.
The post holder is committed to reducing our greenhouse gas emissions, protecting the forests, defending the human rights of everyone in our supply chain and adhering to the highest ethical trading standards.
KEY RESPONSIBILITIES
Accounts payable

Master data maintenance
Communication with suppliers
Invoice, payment processing, GRN's
Open items reconciliation and trade creditors recs
Expenses & expense processing system (Expensya)
Company credit card administration
Coffee Purchasing

Deal with coffee contracts – contact with suppliers, warehouses, create labels.
Coffee import documentation
Create labels for jar suppliers
Fixed Assets

Setup of any new fixed assets in SAP
Posting of depreciation at month end
Administration

Answer phone and doors (for delivery packages and visitors)
Stationery orders
Key Working Relationships 
Work closely with the Finance team and cross functionally with other Dunstable teams; Supply Chain, Marketing, Technical, Sales and Operations.
Qualifications, Skills and Experience
Experience/Qualifications
The ideal candidate has previous experience working in a dynamic environment and should be part-qualified. Past roles they have demonstrated to be:
Prior experience of working in an accounts payable role
Experienced using SAP ERP and strong excel and Microsoft office skills
Excited by the idea of being a hands-on team player in a small team, working in a fast-paced dynamic environment
Behaviours
Keen to challenge existing processes and deliver a first class finance function
High energy, passion, confident and highly motivated
An eye for detail with good time management and organisational skills
Excellent interpersonal skills, particularly in terms of cross functional working and internal relationships
Self-starter, creative problem solver who can work without supervision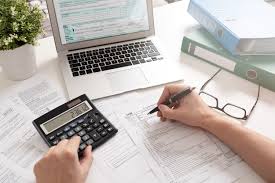 Responsible to
       Head of Finance
               Industry
     Food Manufacturing /                Instant Coffee
      Employment Type
                Full-time                  AM/PM
              Start Date
                  ASAP
The post holder will be responsible for health and safety in the area under his/her control on a day-to-day basis, and must ensure as far as is reasonably practicable, that he/she is familiar with all relevant Health and Safety legislation and recommendations and these are observed within his/her areas of responsibility.  Attention is drawn particularly to the existence of the Company's policy statement on Health and Safety at Work.  Any accident in the post holder's area must be recorded in the accident book.
This job description reflects the present requirements of the post. As duties and responsibilities change, the job description will be reviewed and be subject to amendment in consultation with the post holder
Want in? Let's get started on something different, together. Apply today!
Cafea and Cafea UK are Equal Opportunity Employers and do not discriminate against any employee or applicant for employment because of race, colour, sex, age, religion, sexual orientation, gender or identity.
Please send over your CV or letters of application to: